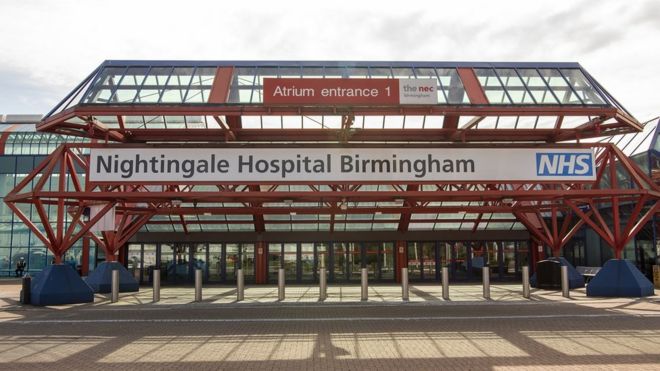 Birmingham's Nightingale hospital is "not being used at all" 10 days after it was opened by the Duke of Cambridge.
Set up inside the National Exhibition Centre (NEC), the site is intended to take up to 500 coronavirus patients at a time from 23 Midlands hospitals.
The chief executive of University Hospitals Birmingham NHS Foundation Trust said it was a "good thing" the hospital had not received patients.
It showed the NHS had "absorbed" the extra pressure Dr David Rosser said.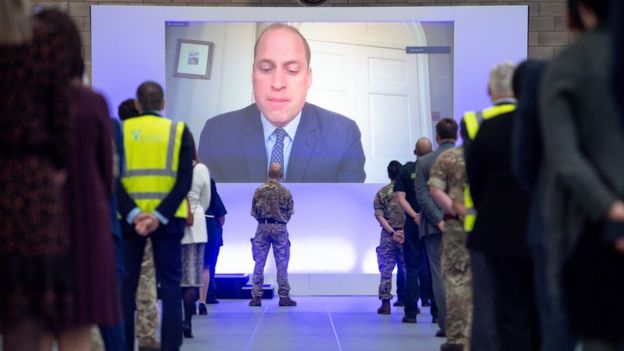 "It was never going to be a great thing to have to open this extra capacity because it didn't come with new staff," he said. "And of course the more beds you open the more you need to stretch."
University Hospitals Birmingham, which runs the temporary hospital, is the biggest NHS trust in England and last week had recorded more deaths than any other in the country.
There are now more than 148,000 confirmed coronavirus cases in the UK and more than 20,000 people with the virus have now died in hospitals.
more… https://www.bbc.co.uk/news/uk-england-birmingham-52430855