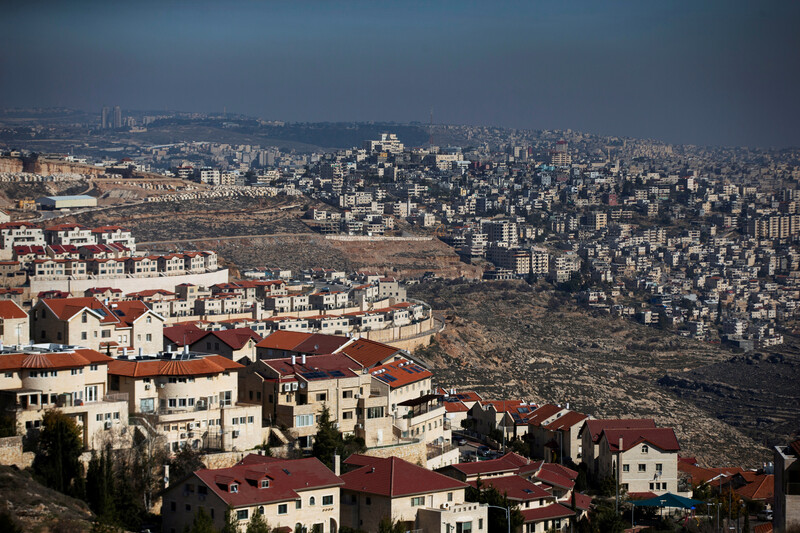 Local government pension schemes in England and Wales have almost $3 billion invested in companies complicit with Israel's crimes against Palestinians.
That's the stark conclusion of new research released by the Palestine Solidarity Campaign on Friday.
The publication of the new database follows PSC's recent Supreme Court victory.
🚨 BREAKING: Our groundbreaking research has revealed local government pension funds invest over £2 BILLION in companies complicit in Israel's war crimes, including those blacklisted by the UN.

MORE: https://t.co/FDfHWx7jEZ #BDS #DivestNow pic.twitter.com/1VqtMpluGp

— PSC (@PSCupdates) May 29, 2020
Last month the UK's highest court ruled against a central government regulation that had barred local government pension schemes from divesting from any foreign nation.
The 2016 rule was part of a package of Conservative government measures to protect Israel from accountability through the boycott, divestment and sanctions movement.
The PSC published a similar database in November, showing that UK universities have investments in complicit firms worth more than $580 million.
$2.9 billion conservative estimate
The PSC database shows that at least 33 local government pension schemes in England and Wales have direct investments worth at least $2.9 billion in complicit firms.
The true scale of investment however, is almost certainly far higher. As PSC explains, the pension schemes also have indirect holdings via investment funds, which buy shares on their behalf.
Such indirect investment is not included in the database as of yet. Neither are any Scottish local councils. So the figure of $2.9 billion is likely to be conservative.
The database "only displays data we could obtain and verify. It does not include investments made through investment funds and trackers," PSC explains. It "represents only a small amount of the overall complicity."
The complicit firms in the database include companies blacklisted by the UN's human rights office for their involvement in Israeli abuses.
Deadly investments
East Sussex and Hackney councils, for example, together have more than $60,000 invested in Elbit, Israel's biggest private arms manufacturer.
The firm constructs the drones used by Israel to bombard Palestinian civilians to death during its sucessive wars against the population of the Gaza Strip. In its last major assault in 2014, Israel killed more than 2,200 Palestinians there, including 550 children.
Many of the pension schemes are also invested in Israeli banks, including five in Bank Hapoalim. The bank has been condemned by Human Rights Watch due to its major role in financing Israeli colonies built on stolen Palestinian land in the West Bank, including Efrat and Beitar Illit. Israel's settlement construction in occupied territories is a war crime.
PSC is urging activists to step up pressure for divestment: "Whether your pension fund is listed or not, it is critical that scheme members get active and demand their fund commits to remove all investments complicit in Israel's abuses of Palestinian human rights."
PSC's director Ben Jamal condemned "the shocking complicity of local government pension scheme funds in Israel's war crimes."
He said it was "deeply appalling that this money is being used to fund violations of international law. Administering authorities of local authority pension funds should seek to remedy this situation as a matter of extreme urgency."
Source… https://electronicintifada.net/blogs/asa-winstanley/british-municipalities-invest-billions-israeli-occupation