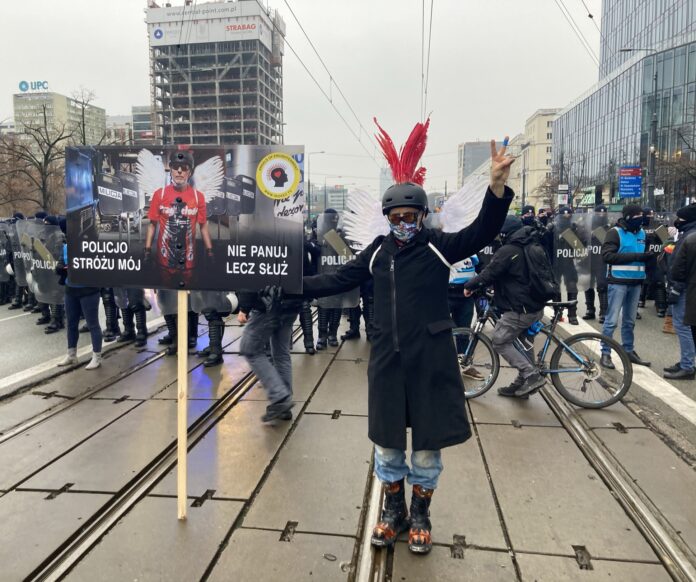 On Sunday, December 13th, 2020, thousands of people took to the streets against the government in Warsaw. Many expressed their dissatisfaction with the government policy of the PIS party as a whole and especially in dealing with the Corona crisis. Despite the ban on demonstrations, massive police barriers and many arrests, the demonstrators came close to the home of Vice-Prime Minister and head of the ruling party PiS Jaroslaw Kaczynski.
https://2020news.de/videos/Warszawa_13_12_2020.mp4?_=1

That night, farmers had unloaded a dead pig and trucks full of potatoes and eggs in front of the party leader's house, Jaroslaw Kaczynski.
The restaurateurs and hoteliers in Poland are particularly affected by the currently tightened measures. Hotel operators from the Polish ski areas, who are missing out on winter business due to the lockdown, traveled to the demonstration. Bizarre: the ski lifts in the ski areas are still allowed to open. Could this be due to the fact that Vice Minister Andrzej Gut-Mostowy has a stake in a ski lift operator and thus earns 700,000 euros annually in additional income?