Kanchan SrivastavaMay 16 2021COVID-19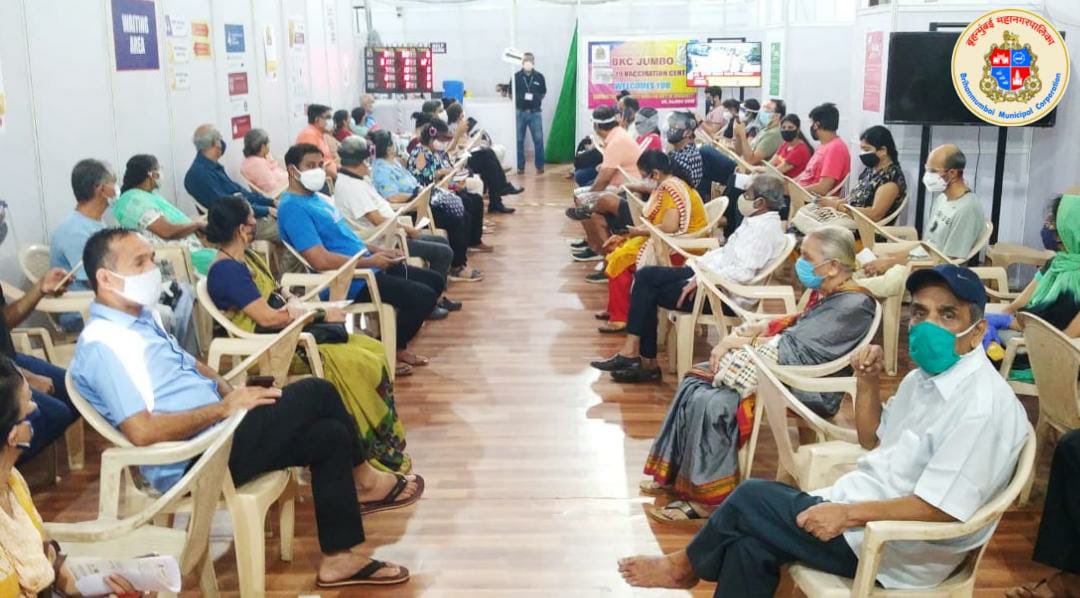 A vaccination centre in Mumbai: Photo via @mybmc
On May 15, managing editor of India's leading newspaper Financial Express Sunil Jain (58) lost his battle to COVID-19, nearly one and half months after taking the first dose of the Covaxin, India's first and only indigenous anti-COVID vaccine developed and manufactured by Hyderabad-based Bharat Biotech in collaboration with India's apex health body-Indian Council of Medical Research (ICMR). 
Source… https://thedialogue.co.in/article/kxmSPNKRrW2UjCjY6Lqk/post-vaccination-deaths-raise-concerns-in-india-government-and-vaccine-makers-silent-
A retired veterinary doctor Dr. Suman Lal Shrivastav (78) succumbed to Coronavirus on May 3, a week after his second shot of Covishield.
"He was diagnosed with COVID and was being treated at home as there was no hospital bed available in Gurugram that time. On that fateful day, he complained of chest pain, we sought to take him to a hospital but he died inside the ambulance even before admission," says his son Harshit in anguish and grief.
On May 8, Dr. Anil Kumar Rawat, a 58-year-old surgeon based in Delhi, succumbed to Covid. "Dr. Rawat had been fully immunized at the beginning of March itself", said Dr. P K Bhardwaj, the chief executive director of Saroj Hospital where he worked and died. An orthopedic surgeon in Lucknow Dr. Rishi Kumar died after full immunization on May 1.
Shiddappa Shinge (51), a police constable and former army man, died of COVID on May 14 in Mangaluru (Karnataka) despite full immunization, Shashi Kumar, Commissioner of Police of the city told the media.
It is unclear which vaccines were administered to Dr. Rawat, Dr. Rishi Kumar, or Shinge.
Media reports and social media platforms are abuzz with several COVID deaths from all parts of the country post single and double doses of the anti-COVID vaccines, Covishield and Covaxin both. Quick scanning of such reports suggests that many deceased had comorbid conditions, were above 50, and suffered a severe bout of pneumonia.
Although the list includes people as young as a 35-year-old such as an Anganwadi worker in Vijayawada, Andhra Pradesh who died within 4 days. A few people have died within hours of taking a second dose such as a 45-year-old driver in Thane, Maharashtra.
A Twitter user @C400_t has compiled 983 such deaths gathering media and social media mentions

Late Sunill Jain Late Kunwar Bechain Late Dr Suman Lal Shrivastava
Some have even landed in hospitals. Dr. KK Agrawal noted cardiologist and former IMA president is battling a serious bout of Covid-19 infection and is being attended by a team of expert doctors, his family members tweeted two days ago. Dr. Agrawal had released a video on April 28 in which he had said that he had taken both doses of the vaccine.
Most cases of serious AEFIs are not being documented or reported to authorities. "The government's silence over such incidents and non-transparency with regards to AEFI data are adding to vaccine hesitancy. Proper investigation of serious AEFIs and gene sequencing of samples of such vaccine recipients can help find whether the new variants are evading existing vaccines," experts say.
When asked about documentation and certification of death, Shobhit, son of Late Dr. Suman Lal Shrivastav, said, "No procedure or documentation of death was performed. After realizing that papa is no more, we returned to the housing society. Cops came there and dialed a number to call a hearse. They also informed crematorium staff over the phone. We shifted father's dead body from ambulance to hearse and proceeded for cremation. No certification of death, no postmortem was suggested. We are yet to apply for a proper death certificate that explains the reason for death."
Vaccine makers claimed 100 percent protection from Severe COVID
No vaccine to date has offered 100 protection from the disease. Covaxin and Covishield both have shown about 70 percent efficiency in the trials. But a death within a month of taking one or two shots is something that is bothering the families who have lost their kin.
Ironically, the Oxford-Astrazeneca vaccine (Covishield in India) makers had claimed in the British Medical Journal the vaccine provides 100 percent protection from severe disease. Bharat Biotech has also claimed the Covaxin offers 100% safety from severe disease in a statement published in the media.
Family members question how their fully immunized kin died of COVID when vaccine makers and the government claimed that the vaccines were safe and will reduce the severity even if one catches the Coronavirus.
Artist and teacher Mitul Pradeep has lost two poet friends- Kunwar Bechain and Pandit Kiran Mishra in April. "Both were healthy and had taken their first shot of the vaccine in March end. Yet they caught COVID and died within weeks. If the vaccines are not protecting us from COVID death, then why should we take it in the first place?"
No protocol, no documentation: Doctors say
Every death, covid or not, has to be certified by doctors before cremation, as per the norms. In case of serious events post-immunization deaths, rules are even tougher.
"But there is so much chaos that nobody knows who to approach in the system and how," says Shobhit.
As per the national guidelines "adverse event following immunization" or AEFI are classified into three categories; minor-that includes fever or local pain, severe that includes other ill effects but not leading to death or hospitalization and serious ones which means death or in-patient hospitalization or significant disability/incapacity.
Rules mandate reporting of all severe or serious events to the district immunization officer by the hospitals or healthcare centres. The district immunization officer along with the state-level members is supposed to conduct a thorough probe of the vaccine site, patient's locality, hospital records, patient's pre-vaccination health status and postmortem reports, the cold chain of vaccination etc.
The probe report has to be submitted to the state and national immunization heads. But no such procedure is being followed in post COVID immunization anywhere in India, officials say.
Dr. Shailesh Mohite, superintendent of Mumbai's civic-run BYL Nair Hospital, said, "If someone dies within a day or two of the anti-COVID vaccination, it is usually being reported. But there is no protocol available to document or report the deaths days later."
"There is no protocol as such so post-vaccine deaths are not being reported to authorities," says Dr. Amit Thadani, director of Niramay hospital in Navi Mumbai.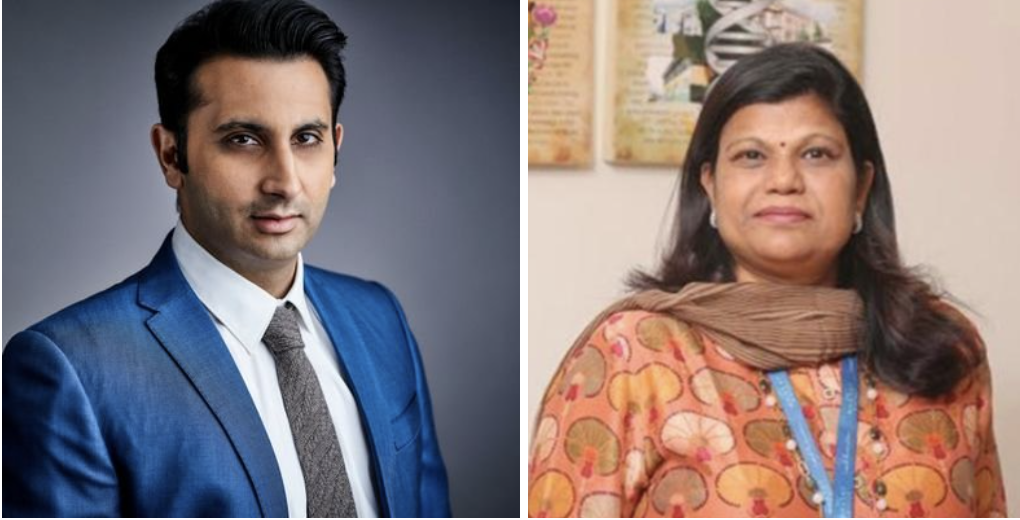 Adar Poonawalla, CEO, SII Suchitra Ella, Joint MD, Bharat Biotech
Guidelines to spot and report AEFI Is Awaited
It is almost five months since India began its national drive to immunize people against COVID-19. Yet, India doesn't have any guidelines so far to help doctors and vaccine recipients identify, and report AEFIs, Dr. Shailesh Mohite says.
This is despite the fact that all approved vaccines (Oxford's, indigenous and Russian) have been developed on fast-track mode and have received "emergency use authorization" or "experimental use" only. Nearly 18 crore people have already been given one or two shots.
"As of now, monitoring the vaccine recipient up to 72 hours post-vaccination is the norm. It should be done in at least 28 days. There must be a proper mechanism to report AEFI on the CoWin app and all the data should be available in the public domain," Dr. NK Arora, member of the national AEFI committee, told the media Saturday, adding that severe AEFIs were reported in less than 0.5 percent recipients out of seven crore vaccinated people assessed so far. This translates to 5 severe cases out of 1,000 vaccinations.
In the EU, anyone can report post-vaccine illness directly to the national authority or vaccine makers. The patient volunteers are followed up for at least six weeks post-vaccination and tracking of even long-term effects, says European Medicines Agency (EMA) rules for COVID vaccines.
A government report on AEFI
The government stopped publishing AEFI reports after 26 February, a month and a half after India started its immunization program.
At least 617 serious adverse events following immunization (AEFI) had been reported in the country by the end of 29 March, according to a presentation made before the National AEFI Committee on April 1. Of these, 180 people (29 %) died but complete documents were available only for 35 people, the Wire has reported.
As per the report, almost half of the deaths were attributed to the acute coronary syndrome, which refers to any conditions that suddenly and significantly reduce blood flow to the heart, including heart attacks.
In contrast, European countries, United States, and many other countries have even halted their vaccination drive after receiving complaints of blood clotting and low platelet counts and even deaths among recipients. The bans were lifted in many countries after proper probes.
Raju Parulekar, a senior journalist and writer, says, "The union government has never been transparent on data and statistics. This flawed approach has made India's pandemic far worse. From statistics of new cases to covid deaths to post-vaccination deaths, there has been an all-out effort to suppress the information. This has hampered the planning and strategy of the administration."
Mr. Parulekar adds, "Indians deserve to know what is happening post-vaccination. We also need to know whether the deaths occurred due to the 28 days gap between the shots that were the norm in the beginning. We also need to know whether the people who lost life after full immunization caught some other variant which dodges the current vaccines."
Hiding the data will help only vaccine makers and things might be messier when more vaccines hit Indian markets, he says
No Comment From Vaccine Makers
The Dialogue sent a detailed questionnaire to SII and Bharat Biotech both via email on Wednesday seeking to know the statistics regarding AEFI and the possible reasons behind such deaths. A reminder was sent to them on Thursday.
A Public Relation Agent agent of the SII responded, "We have no comments regarding the same." Bharat Biotech and their PR didn't even bother to respond.
Possible reasons for post-vaccination infections
Many doctors and immunologists suggest that people are catching COVID after vaccination as they become somewhat lenient about the mask and social distancing protocol. Dr. Nehal Vaidya, a Delhi-based doctor says, "It takes at least 21 days after the second dose of the vaccine to provide you the immunity. One has to follow COVID protocol strictly till that time."
Some blame it on crowded vaccination centres. "It seems many vaccine takers are catching the virus from the packed vaccination centres itself."
Dr. Mohite and Dr. Thadani say that there is a possibility that the recipients might already be carrying infection when they took the jab which aggravated the situation leading to death. 
Possibility of new variants of coronavirus evading the current vaccines 
Source… https://thedialogue.co.in/article/kxmSPNKRrW2UjCjY6Lqk/post-vaccination-deaths-raise-concerns-in-india-government-and-vaccine-makers-silent-